The COVID-19 pandemic is antagonizing global economies at every scale. The recovery path is likely to engulf trillions of dollars. Be it travel, tourism, eCommerce, or hospitality, it is clear that the future of global business has suffered a setback. A report from McKinsey & Company suggests that it might take up to 3 years to recover from the losses occurred during the COVID-19 pandemic.
There would be capital losses, layoffs, and loss of prospects for the businesses. The market is more likely to take some time to get on its feet. Those with plans to venture in the future must innovate their ways and discover improvised ways to generate revenue in this crisis. While social distancing could become a harsh reality for an unforeseeable future, entrepreneurs need to mold their strategies as per a 'New Norm', which is social distancing.
Fortunately, some sectors are still fighting hard and doing great amidst this crisis. The IT industry having ported 95% of their operations to a work from home environment is one such example. What's more interesting is that this pandemic has revealed the need for contactless operations in every feasible sector. Consequently, a large number of businesses, which have been operating in the traditional environment, are now either porting into a complete online ecosystem or using the same to diminish their losses.
If you are an entrepreneur looking for business ideas to start during the COVID-19 pandemic, this article will suggest ten sectors that are safe, agree with social distancing, and provide better opportunities to make legit money in an online ecosystem. By starting a feasible business, you will not just help the customers in need but also create jobs and business opportunities for people.
Why should you invest in pure online business ideas?
E-commerce having adopted the sale and delivery of essentials is a good example of survival. Many regions have allowed home deliveries of grocery, food, local courier, and medicine. Although the governments across different countries have allowed eCommerce businesses to deliver essential items, there is still a requirement for physical labor. Hence, it is not 100% safe for the people who are involved.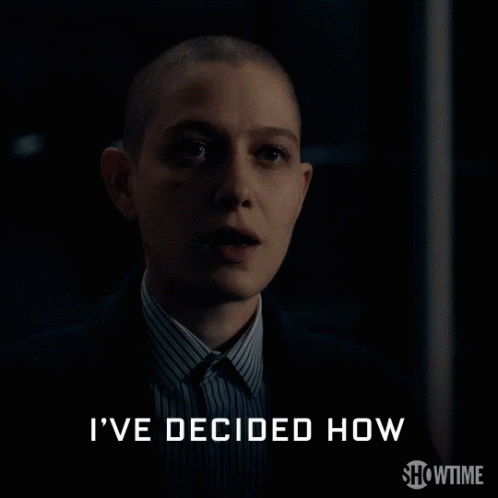 Not everyone, who wants to make a living in the COVID-19 crisis, can afford to invest big money in labor-intensive businesses. Despite the safety measures, all the suppliers, sellers, delivery fleet, and customers are in constant risk of infection
You cannot operate without an internal team of human-workforce
You will need a fleet of delivery partners to deliver the essential orders
You will have to invest in the safety of all your workforce and customers
Venturing in a partial online ecosystem such as eCommerce is not ideal for new entrepreneurs. Besides, the hyperlocal nature of on-demand delivery will limit your reach to a certain geographical boundary. Hence, investing in pure online sectors would be a more profitable, less expensive, highly collaborative, less labor-intensive, and easier business idea in the COVID-19 pandemic.
Top online businesses ideas to start in the COVID-19 pandemic
We have included the top ten business ideas from eLearning, OTT streaming, and the adult entertainment industries. These sectors can function from a work from home environment and you can start a business without stepping out of your home or meeting anyone in person.
In a complete online ecosystem, most of these ideas facilitate a pure online collaboration and digital delivery of purchases made by the customers. You can procure not just the supply chain digitally but also deliver an order without the customer needing to step out of their homes.
1.     Live Online Tuitions/Coaching/Training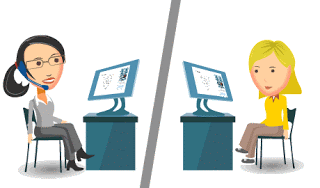 In the aftermath of the novel coronavirus, educational institutions have shut down across the planet. As the schools and colleges are not functioning, online learning has grown exponentially. Although the school, colleges, and universities have arranged online classes, other learning establishments are struggling to keep up.
The demand for online learning is rising from a multitude of domains. Not just academic courses but also the interests of people, who are sitting at their homes, have increased in hobby training activities. For example, people are enrolling for vocational training, academic tuitions, cooking lessons, music lessons, fitness classes, and yoga training, etc. Chefs, DJs, teachers, and trainers are turning into new celebrities in this lockdown period.
Strategic entrepreneurs can tap on this need and offer live online classes with video conferencing solutions. You can set a simple business model, not only to hire subject experts to teach from their homes but also to receive your payments digitally:
You can build a live learning platform with live classes via video conferencing and live streaming.
You can hire subject experts on your platform to teach the students right from their homes.
Using class-scheduling features, students can enroll in live classes, schedule, and pay for it digitally.
You can adopt a pay-per-session model or ask monthly subscriptions of courses from the students.
Niche model: If you are a subject expert in any valuable field with decent demands, you can build a platform and teach students in the above-explained business models. For example, if you can cook well, you can give cooking lessons. Whether it's Dalgona Coffee treat in the lockdown or Pineapple pizza memes, home-cooked food has become a massive topic of discussion in this lockdown. In short, there has been a massive surge in the consumption of cooking videos on social media during the lockdown. You can tap on this trend and start a dedicated cooking lessons site.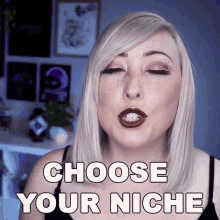 What else can you teach live?
Live Gym training
Live Yoga classes
Live academic tuitions
Competitive exams preparation
Hobby training
Painting lessons
Music lessons etc.
Marketplace model: You can build a marketplace site of live video classes and hire subject experts to teach from home. In this case, you will earn from the commissions that subject experts will pay you for bringing the students. You can focus either on a niche (say Yoga training, Cooking lessons, etc.) or can add classes from all kinds of domains to attract more learners.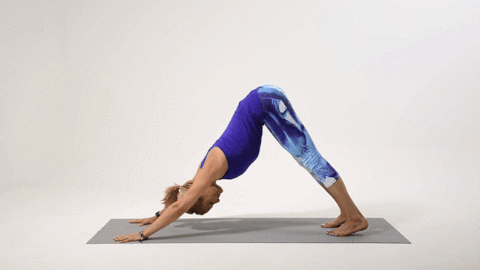 How to build a live tutoring website from home?
You can use a ready-made script like LiveLearn to build your live tutoring site on the go. You need not code anything, as the script comes inbuilt with features that you need to run a live tutoring business:
Live video classes
As many tutor accounts
Dedicated tutor dashboard
Classes scheduling feature
Interactive whiteboard software
Inbuilt online payment gateways
Pay-per-session revenue model
It's an open-source script. You simply need to install the script on a web server of your preference and use the graphical user interface to set up the website.
2.     E-Learning Marketplaces like Udemy and Coursera
Not just live classes but the demand for ready-made, self-paced courses has also surged during the lockdown. Almost all types of courses where one can enroll in the live environment are feasible in the self-paced mode either. An eLearning marketplace site holds self-paced courses from different domains created by different subject experts. It's a feasible business model in the lockdown with everything being possible to manage right from home. From website development to tutor sign-up, course-creation, and online learning for students, you can manage everything from home digitally.
Night school Model: You can create an eLearning marketplace like Udemy for selling micro-courses on specific skills. The laser-focused courses can allow you to upload lessons on specific topics, for example, Java Servlets, photography, banner designing with Photoshop, etc. Anything that one can learn in a self-paced environment in a smaller time- frame would be a perfect fit for this model. Learners will purchase individual courses and pay for them.
Academic model: Anything that a ready-made course cannot accommodate can fit right into a more comprehensive model. Take Coursera for instance. Instead of ready-made courses, the website uses a combination of self-paced and live classes to sell subscriptions of course curriculums. For instance, it is possible to teach 'Keyword Research' from an individual course, but teaching the concept of entire Digital Marketing would need a continuous learning environment for longer durations. That's where MOOCs and Distance Learning courses accommodate the needs. Learners pay on a monthly basis rather than purchasing a ready-made course at once.
How to build an eLearning marketplace from home?
You can use Coursera or Udemy clone scripts to build an eLearning marketplace. Building an entire eLearning site from scratch would be an extremely expensive and time-taking process. For example, a decent Udemy clone script like "SmartSchool Script" can build a fully functional eLearning marketplace in the Night School model for a much lesser cost and time. Tutors can create and upload courses, and learners can purchase right from there.
3.     VOD Streaming Platform like Netflix
There has been a great surge in the demands for OTT streaming in the lockdown. People are spending majority of their time in the lockdown streaming content from YouTube, Netflix, Hulu, Disney Plus, and other VOD platforms. In fact, Netflix went down a couple of times because of massive loads on its servers during this lockdown.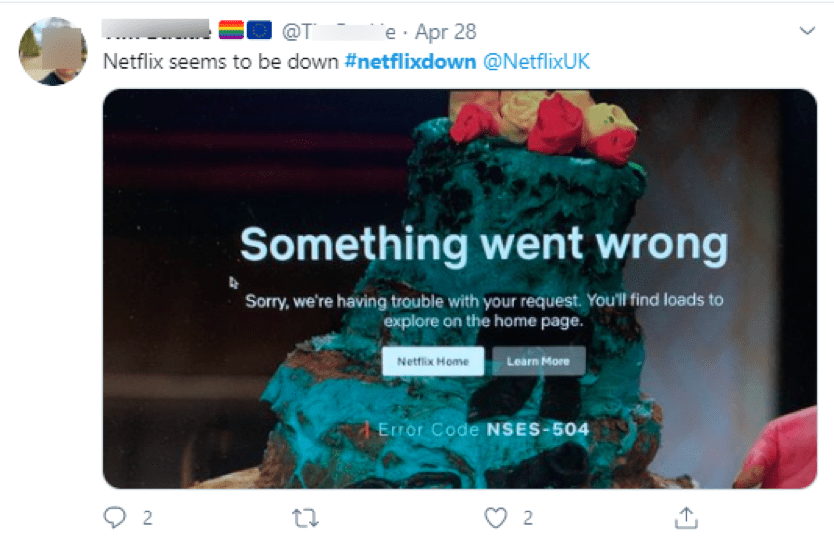 Source: Via Twitter
In many of the regions, Netflix, Amazon Prime, and YouTube had to downgrade their streaming in SD quality to cope with the amplified load on their servers and ISPs.

Source: Via Reddit
Before the pandemic, VOD streaming was already in its golden era with so many OTT streaming platforms sharing the market. It seemed like new entrants in the market would hardly survive the competition from the giants. However, the new surge during lockdown is a clear indicator that the market is still open for more entrants. If the same trend holds for a few more weeks, the existing players in the market might find themselves short on content.
In short, the appetite for on-demand content is on the rise. More and more people are growing fond of it. In fact, big production houses from around the globe are releasing their movies on OTT platforms, as the theaters seem not to open any time soon. It is the right time to invest in a VOD platform and make some money. The newly found love for OTT content is going to continue long even after the pandemic would get under control.
How to build a VOD streaming platform from home?
Netflix is the best example of an ideal VOD streaming platform in the subscription revenue model. Users pay for a monthly membership and enjoy OTT content on demand. What could be a better way to build a VOD streaming platform than using a Netflix Clone Script?
You can use the StreamView -Netflix clone script to build your VOD platform right from home. It's an open-source, ready-made script with a subscription-based revenue model. You can create custom membership plans like Netflix and sell them to generate revenue. It has a complete collection of solutions with Admin panel, website front, mobile applications, and Smarts TV Apps. Just install the script, set up the platform with media streaming servers, upload your content, and start selling memberships on the go.
4.     Live Video Games Streaming like Twitch
According to a Germany-based Internet Exchange, the overall internet traffic has grown by 39.53 % in this lockdown. Beside VOD and Live streaming, online gaming is one of the major contributors to this surge. People are not just playing online games but also watching live game streams on YouTube and Twitch. This shouldn't come as a surprise, as the increase in the popularity of video games is a clear indicator that the number of people looking for related content on the streaming platforms would surely increase.
A major population is watching live video gameplays on social media from game streamers. At any time, you can see millions of viewers watching live gameplays on YouTube and Twitch.

Source: Via YouTube
Video game streaming was already in trend before the lockdown. Now, the niche seems to turn the lockdown boredom to its side. Platforms like YouTube and Twitch are doing a great job giving gamers some home entertainment via live streaming. You too can turn the trend into your favor and start a live streaming platform for video games.
A simple business model that uses tips from the users to regenerate income would be all to make decent money from video game streaming. If you have seen the Superchat feature on YouTube Live, you know that video game streamers get them a lot. YouTube takes about 30% cut from the Superchats. You can start a similar platform like YouTube Live or Twitch and generate revenue from commissions.
How to build a video game live streaming platform from home?
You can use an open-source, turnkey solution like "StreamNow – Live Streaming Software" to build your game streaming platform. StreamNow is a ready-made live streaming script that supports low-latency real-time streaming and multiple monetization channels such as tipping, premium chats, and membership subscription-like YouTube's Join button. It's almost a Twitch clone with even better features and customizability.
5.     Podcast and Music Streaming like SoundCloud
Even before the lockdown, music streaming was already a stable business with decent traffic and demand. However, the lockdown has changed the way in which people are listening to music these days. According to a source from Spotify, "the morning routines have changed significantly. Every day now looks like the weekend".

Source: Via BBC
While there has been a decline in streaming from cars, wearables, and web platforms, more and more people are now using their smart television and gaming consoles to stream music, as they stay in their homes. In fact, the platform has seen almost a 50% boost in traffic. However, the major business opportunity is not in the platforms like Spotify but the likes of SoundCloud:
SoundCloud is a community-based music streaming platform; just like YouTube Music. It allows users to upload their content, rather than labels and big names.
It's also free to use and uses Ads to generate revenue. However, it also offers premium plans for those who want to avoid Ads.
As people are stuck in their homes, they are exploring streaming platforms for not just consuming content but also to upload their content. Not everyone can feature their content on proprietary platforms like Spotify and iTunes. A community-based alternative like SoundCloud gives everyone a chance to show his or her creativity.  It is making money from not just Ads but also premium subscriptions.
How to build a platform like SoundCloud and YouTube Music from home?
You can use StreamTunes -Audio streaming software to build your music-streaming platform. The script comes with a collection of WebRTC streaming, native Android, and iOS mobile apps. With advanced features and community uploads, you can create both Spotify-like and SoundCloud-like audio streaming platforms with StreamTunes. A large number of artists and creators are already using this script to make money. You too can join the league with the same ease, customizability, and speed.
6.     Adult Pay-Sites like Brazzers and RealityKings
The adult industry for some is taboo while many others look at it as a massive $92 billion industry to make big money. Amidst the lockdown and social distancing, traffic on adult websites has skyrocketed. Looking at the opportunities, even Pornhub recently offered free premium membership for a month to the users worldwide.
What Pornhub presented as its contribution to hook people on their mobile and computer screens in the lockdown was a clever marketing strategy from the brand. It acquired millions of unique registered users, out of which so many would definitely renew their membership in the rest of the lockdown.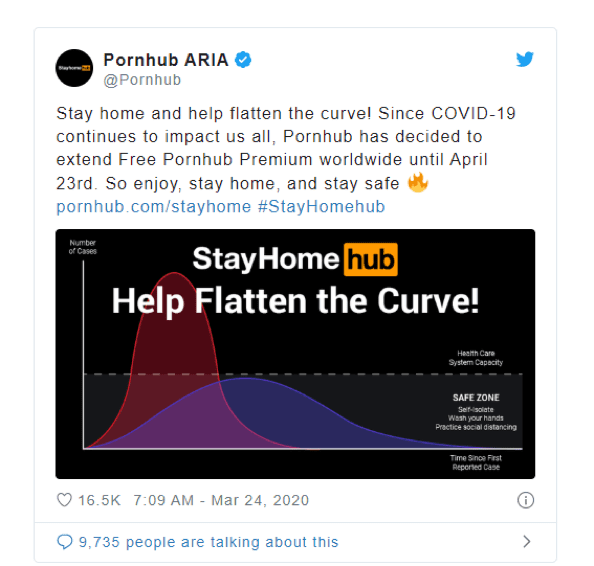 It is just one example. A large number of adult pay sites had already been accepting cryptocurrencies, but the surge in the number of users has encouraged even the rest of the websites to follow the trend. According to data released by Pornhub, there has been a massive increase in worldwide traffic after March 2020 compared to normal days.
In short, demand for adult content is on its all-time peak. Now is the right time to invest in the adult content industry and make some money. In the next few points, including this point, we will be talking about many other adult content business ideas that you can build right from your home. Starting your adult paysite is one of them.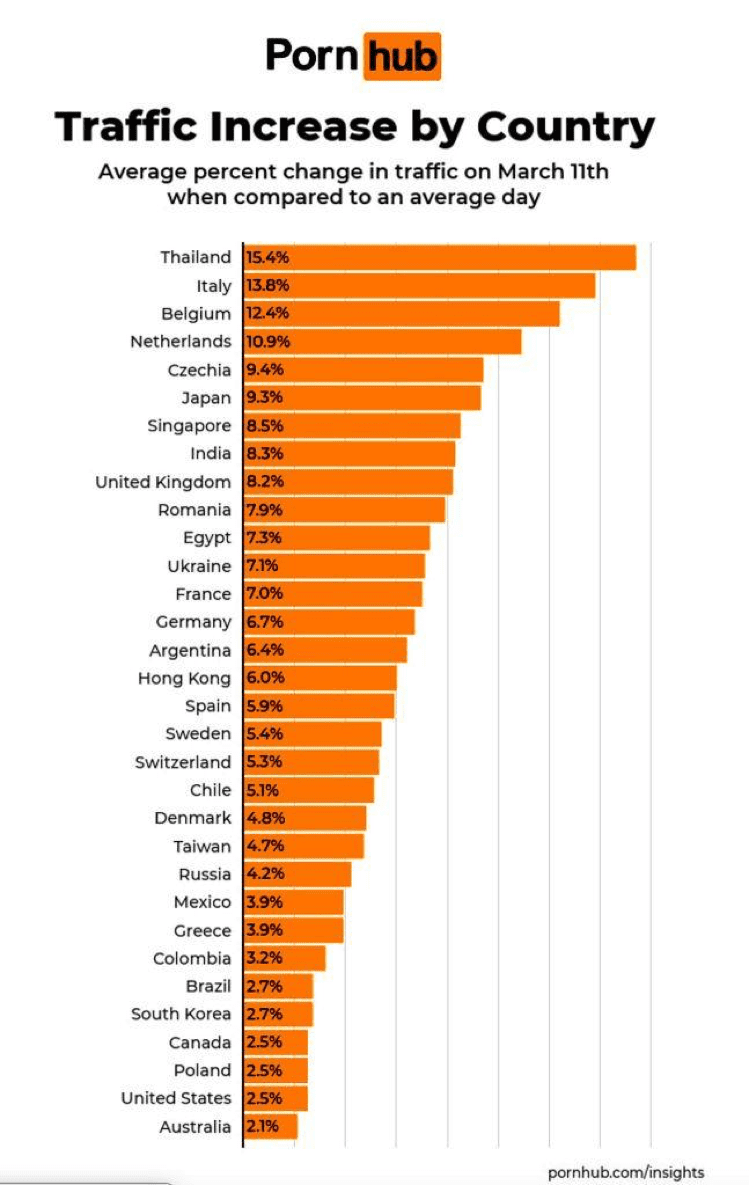 An adult paysite is nothing but a similar platform like Netflix, except it offers adult content streaming for a membership subscription. Examples of popular adult pay-sites are Brazzers, RealityKings, Pornhub Premium, etc. One needs to subscribe to a premium membership to unlock content from such websites. However, an adult paysite may also adopt a hybrid of revenue channels, such as-
Daily, Weekly, Monthly, Quarterly, and yearly Memberships to one site or a network of multiple pay-sites via a single subscription
The extra premium for value-added services such as 4K streaming, VR Porn, Download access, etc.
Pay-per-view for the whole website or just a few extra premium content
How to build an adult paysite from home?
You can use an adult membership site builder like xMember script to set up your website from home. Entrepreneurs also call such scripts as clone scripts of popular adult paysites. For example, Brazzers clone script and RealityKings clone script, etc.
The xMember is a ready-made script with inbuilt revenue channels and adult payment gateways integrated. You need not do anything but install the script on a web-server to set up your website, upload content, and start selling memberships. You can create multiple membership plans and add some content on the Pay-per-view model, just like the porn sites do. With a decent web hosting plan and media server, the script is capable of handling the massive surge in the traffic at any given point in the time. If you have been planning to start a premium porn site, now is the right time to use this script.
7.     Adult Tube Sites like Pornhub and Xvideos
If the traffic on premium porn sites has surged massively, the same on free porn sites, AKA adult tube sites, have grown beyond expectations. If you cannot curate premium content for your paysite, you can start an adult tube site with even more ease. This entire spike in the traffic of free porn sites means just one thing: you can in-cash this traffic as a free porn site by showing Ads. The best part is, you need not even worry about content, as the users will take care of it via community uploads.
You can follow a freemium revenue model like Pornhub, Xvideos, YouPorn, and others:
Free with Ads: Show content free of cost with Ads from adult Ad networks. You can also restrict the streaming quality and download access in the free version.
Premium: Show all content without any streaming and download restriction or Ads in return for a membership subscription.
How to build an adult tube site from home?
You can use adult tube scripts. Also called with names like Pornhub clone script or Xvideos clone scripts, these scripts can build adult tube sites in minutes without any coding. One such solution is xStreamer, which is open-source and comes with integrated video grabbing and embedding features. That means you can embed content from other tube sites as well. Users can create channels and upload content from their dashboards on the front-end. The admin can track each content right from the back-end. You can use the following ways to make money from your adult tube site:
Pre-roll and post-roll video ads
In-video text Ads
Banner Display Ads
Different premium memberships for users and channel owners
Hence, you can embed Ads from not just popular adult networks but also create and run your own Ads, just on your website, to make additional Ad-money.
8.     Webcam Modeling platform like Chaturbate
The fact that adult websites are experiencing a spike of traffic is not limited to porn websites alone. This surge is presenting an ideal environment to make money with webcam business too. In fact, starting an adult webcam site is one of the most practical and beneficial business ideas in the lockdown. You can set up your webcam site from home and build revenue channels using pure online methods. How do adult webcam sites make money?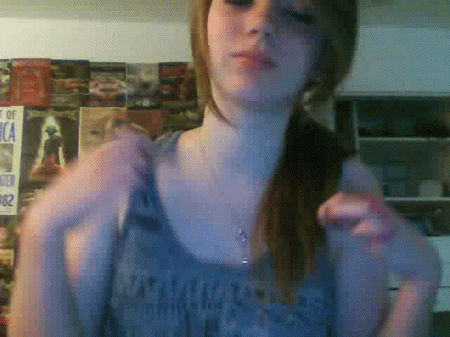 Well, adult webcam sites onboard mainly two types of users: Adult webcam models and Adult webcam site visitors.
The models are responsible for engaging the users via their live webcam shows, while the users pay them in various kinds. It's very similar to models performing in strip clubs. Having said that, it would be a great idea to attract strip club models to your webcam site. Since they have lost their jobs in the lockdown, they would surely work hard to make money from a pure online channel like a webcam site. Users will purchase tokens, just like in casinos, and use them to make on-site transactions such as-
Tip a model
Place a special request
Purchase a private session
Send direct messages to a model
Besides, you can add other revenue channels for models to make additional money. For example, sell model's video clips, nudes, phone-sex, taking care of sugar daddies, and sell used panties, etc. Eventually, after calculating the monthly revenue generated by the models, you can conduct payouts respectively post deducting a percentage cut as your commission. Most of the webcam sites take 20-30 percent commissions from the models' earnings on their sites.
How to set up a webcam website in the lockdown?
To own a webcam site, you need not go physically anywhere to build or even manage your business. You can use turnkey solutions from the market to set up your website without writing a single line of code by yourself. Just install xCams website builder on your web server, and you can set up the entire website using a graphical user interface from the back-end.
You can even customize the front-end, as the script is completely open-source. The main reason for choosing xCams over other webcam scripts is it comes with a webcam model API. You need not hire your models, as the model API will give access to hundreds on live models already enrolled with model agencies and performing from their homes. It's a good start to go live with your website until you learn the basics of how to hire webcam models by yourself.
9.     Sell E-Books and Digital Magazines Online
The demands for e-books and digital magazines have seen an equal surge during the lockdown. As people stay in their homes, they have found their new love in eBooks. In fact, Libraries across Europe have reported a flood of online borrowing and sale of e-books during the coronavirus lockdown. As reported by BBC, Leicestershire County Council said the number of people borrowing e-books had gone up 35% and audiobooks 20% in the past two months.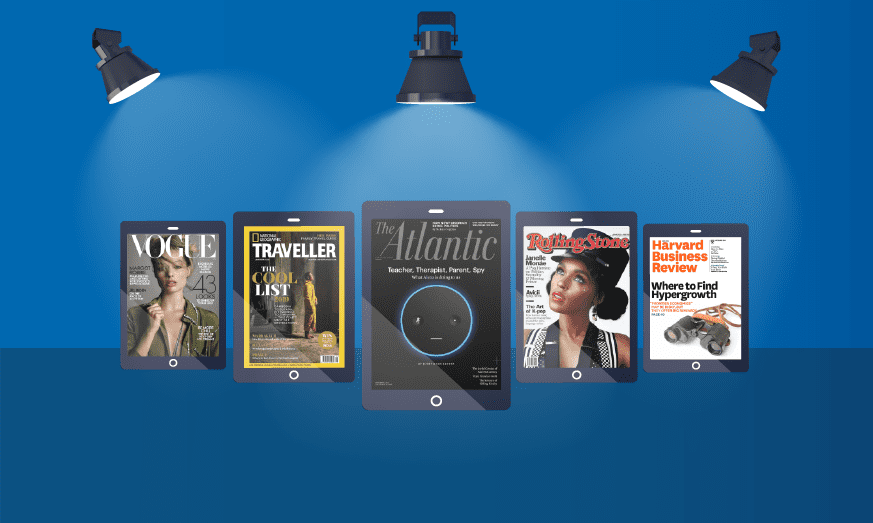 Besides, selling or borrowing of eBooks and Digital Reading Resources is independent of any physical contact. Thus, one can easily tap on this trend and start selling eBooks and magazines digitally. It's a highly versatile business model with the ability to accommodate innovative revenue channels:
Pay-per-sale: Sell eBooks individually and get paid for them
Magazine Subscription: Sell monthly subscriptions of digital magazines
Library subscription: Sell memberships in return to monthly access to all your books
Adult Magazines have been in the market for long before video adult content was popular. There is still a significant population that likes to read adult magazines. Especially in the lockdown, when most of the adult content niches are in great demand, offering an adult magazine site could unlock many other doors to revenue generation.
How to build an eBook or Adult Magazine site in lockdown?
You can use a script called xMagazine to build the site on the go. Although it's a script for selling both digital and physical adult magazines and their subscriptions, it can accommodate all kinds of mainstream eBook businesses with little customization. In fact, it is also an open-source script, so customization wouldn't be an issue. It supports both pay-per-sale and subscription revenue models.
10. Adult Content Aggregation and Affiliate Marketing
Making money running an adult aggregator site is the easiest business to start on this list. You can start affiliate marketing for tube sites, pay sites, and even webcam sites on your aggregator. All big adult websites run affiliate-marketing programs, under which they allow adult content aggregators to embed their content and drive traffic. The adult websites pay handsomely to the aggregators for every visitor they direct their way.
How to build an adult aggregator site from home?
If you have heard of sites like Tubegalore and GiantTube, you would know how you could make money in quarantine from home aggregating content from other adult sites. You can build a similar website like Tubegalore or GiantTube using a script like xAggregate.
Just after installing the script on your web-server, you will get access to over 10 million content from hundreds of adult content websites. You can embed these videos on your website and build a large database of content to attract visitors. Besides affiliate commission for driving traffic or promoting paysites, you can also embed banner Ads on your website. You can also promote adult affiliate products from eCommerce sites like Amazon, Lovehoney, etc.
Conclusion
No doubt, not all these business ideas are feasible without stepping out of your home. However, you will need some assistance from B2B businesses and services, which may range from the technology providers to business tools, payment solutions, analytics, digital collaboration, suppliers, marketing tools, and others. Fortunately, the current infrastructure in the market allows an entrepreneur to fulfill all these requirements digitally while maintaining the social distancing norms.
With every business idea, we have mentioned the best turnkey solutions in the market to build the respective websites. You should visit those links and test the solutions to learn more about them. For any assistance, we would be just a comment or email away. Feel free to drop your questions.