There's a lot of uncertainty about the future of digital marketing when things are transforming so quickly. However, digital marketing will continue its unpredictable evolution and marketers have to keep up with the pace to reach out to more customers in the future.  Let's know some key facts and figures for marketers to become equipped for the future of depicting digital marketing predictions.
Google's AMP Initiative:
Google's AMP (Accelerated Mobile Pages) has become a discoverer in the history of the digital marketing segment. It is a web component framework developed by Google to provide a user-first format for web content. With this initiative, Google aims at improving the loading time of website pages in mobiles and other devices. This website publishing technology will also enhance user-friendliness and would focus on the experience of users.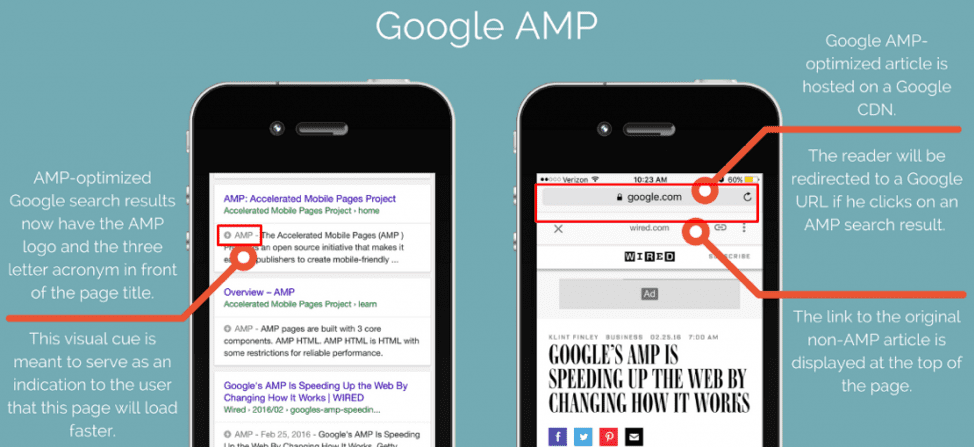 The AMP program is helping marketers and SEO professionals in boosting SEO campaigns for their mobile sites. Moreover, the web developers are also giving more time in making websites mobile responsive for better user appearance. The AMP initiative has set a target to re-invent the SEO techniques and online marketing in the future.
Mobile Marketing:
Most of the SEO professionals are strategizing their ways to promote brands through mobile. Starting from SEO marketing to PPC campaign services, marketers prefer mobile marketing because browsing remains an easy experience through mobile devices.
Digital Ads are optimized for the mobile medium. The Video Ads are also targeted for the right audience through their personal devices. Activities in mobile can actually give the publishers and the advertisers an understanding of what activities drive Ad performances and their value to the users.
Voice Search:
The future of voice-driven search queries is quite promising. Voice commerce sales are expected to reach $40bn by 2022 in the USA.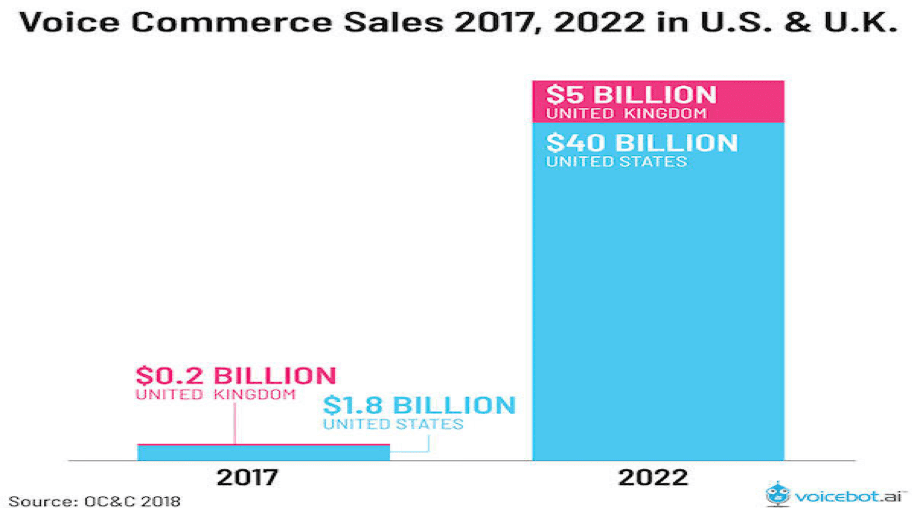 Voice is going to be a major player in the marketing sphere in the future. The digital assistants will integrate with various tools and will become a mandatory part of every marketing strategy. AIs like Alexa and Google Assistant have a ways to go yet.
People use digital assistance for better convenience and ease of use. For example, people can order from their nearest store by simply sitting at their homes. Rather than going somewhere, they will just say, "Hey Alexa, Order some Avocado and Pomegranate". If an online store sells these fruits and integrates with voice, this can help drive traffic to their site and increase sales.
Thus, optimize your content for voice search. Indeed, it's a new way to search as well as promote the brands at one go.
Geo-targeted Ads will become more popular:
Geo-targeted Ads are increasing in popularity nowadays. According to Balihoo, Geo-targeted Ad revenue will represent 45% of all mobile Ad revenues by 2021. This is mainly because people want Ads customized to their locations.
The digital Ad is served based on the user's location. The most successful geo-targeted ads' messages are customized for the user at their location. Geo-targeted Ads use both search engine queries and exiting audience data provided by an Ad network to target the audience. The geo-targeted Ads might also be used to target people for different products based on the climate in their regions.
Geo-targeted Ads will help customers save on shipping. This will reduce the cart abandon rates due to the expensive shipping charges. Moreover, these Ads will also help in reducing the tax rate discounts.
Interactive Content is Essential:
According to Criteo, users spend an average of 2.5 seconds reading any given piece of content on a desktop.
Content will become more vital. The usual format of written content like blog posts and guest posts will become less common. Most users like the colorful, dynamic, creative, and interactive content. Interactive content produces two times more conversions than regular content.
Content will get more intelligent as many natural language processing software helps people what content their target audience is viewing. This will also measure the parameters to improve conversion rates and search engine optimization.
The interactive content will effectively go forward to draw the attention of viewers more easily than static content. The content on landing pages, funnels, websites, ads, etc. will be colorful and will have images that are literally moving. The dynamic HTML will become the most common language for creating images and infographics in the near future.
Virtual Reality (VR) will also grow into a very common form of interactive content. For example, quizzes, knowledge tests, and interactive videos will have a great impact on virtual reality.
Content marketing will become content selling in the future. According to a report, 93% of the most successful B2B content marketers reported that their organization is extremely committed to content marketing. Many marketers are changing their approach to create their marketing collaterals. They have a strategic approach to content creation and align it with the customer journey. Thus, the content marketing approach will have a direct impact on sales.
The Rise of Artificial Intelligence:
AI is no longer a buzzword for marketers nowadays. AI technologies will have a huge impact on digital marketing in the near future. According to Gartner, AI features will be in every new software product by 2020.
Know 'How AI & Machine Learning influence the growth of Digital Marketing'. (Give a link to the previous blogpost)
New Trends in Social Media:
Out of 3.7 billion Internet users globally, 2.7 billion users use social media. Combining big data into the whole matrix, social media will become even more robust, and even more attractive platforms in digital marketing. The integrated approach of social media marketing includes personalization, segmentation, and optimization that helps to bring more engagement.
The growing demand for mobile has quickly made the social networks more involved with the audience. Move over Facebook and Twitter, the other leading social channel will be Instagram. With the rise of Instagram shopping and artificial intelligence lenses, Instagram is splashing the digital marketing scenario. These upgrades on Instagram will provide a higher engagement rate between brands and consumers. The engagement rates on this platform are quite higher than other social networks.
Final Thoughts:
The increased popularity of technology in marketing automation will create a blend of marketing and sales. In the future, we can witness a closer collaboration between sales and marketing teams. As more companies have a significant ROI in digital marketing spend, the investment will increase steadily. The market will ultimately grow due to increased investment in digital advertising.
Here, you have it the 7 digital marketing trends that will dominate in the near future. Use these tips to future proof your company in the digital marketing landscape. What trends do you think will govern 2020? Let us know in the comment section.