The one-way broadcast from powers is a bad way to manage a business. Executives talking from the stage while the audience listens to them dutifully are not all-hands meetings at all. What we care about is a chance for everyone from interns to executives, team-leads, managers, and senior managers to ask questions, raise concerns, and display enthusiastic participation. Our monthly all-hands meeting aims to connect those who work in different teams and make them feel linked to the company on a broader and professional level.
Following the same tradition, we conducted our November's all-hands meet to bring the entire organization together and share updates on all fronts, raise queries, and know how everyone is contributing to the growth of the business.
People Management:
We value our people and their contribution. Our HR department helps us to undertake the very same thing. The team has been working constantly to only make working at Instarama fun but also acquire the best new talents. Thanks to the team, we have been able to conduct some successful fun and team building activities during the festive season, and it continues. From office space administration, grievance management, daily needs, and talent acquisitions to binding every one of us together, the efforts from the HR department are worth cherishing.
Marketing and Sales Accomplishment
Overall, it has been a precious month in terms of marketing and sales. As we moved in the festive season, every team gave their best to bag-in the greatest values; we could see the results in their analytics.
Adent:
Adent is gradually working its way towards stability, and we are seeing our ROIs clearer now. Our adult business solutions brand, Adent, had hardly disappointed us ever during the past year. As we move into a new year, with new resolutions, and new goals, Adent is all set to make an impact among the top-performing brands in the adult B2B market.
Breaking all the previous records, we achieved some new milestones in terms of digital marketing and SEO. The traffic volume was at its best, and it is still the beginning of the holiday season. Thanks to the marketing team, none of the valuable sources such as direct, referral, paid search, or social disappointed us. We are continually uplifting the brand's popularity, as we can see it in the traffic from target markets like the USA, UK, Canada, and Australia. 
The strategies from the marketing team helped the sales team identify qualified leads, which they were able to convert instantly. Overall, it has been a great a month for Adent with efforts from both the marketing and sales team reflecting clearly on the sales figures. Well, 79% of organic traffic is a good sign. We hope the positive development will continue in the mid-festive season as well, and we will be able to discover even wider prospects.  
ShopyGen:
The eCommerce solutions brand has been one of the top assets in our arsenal. Despite it's new as compared with our Adent-brand, ShopyGen has been able to not only sustain a rigorously competitive market but also achieve significant milestones. That's why we always give an extra focus on the presentations from the ShopyGen marketing team so other teams can take some inspirations on how to crack a rough market.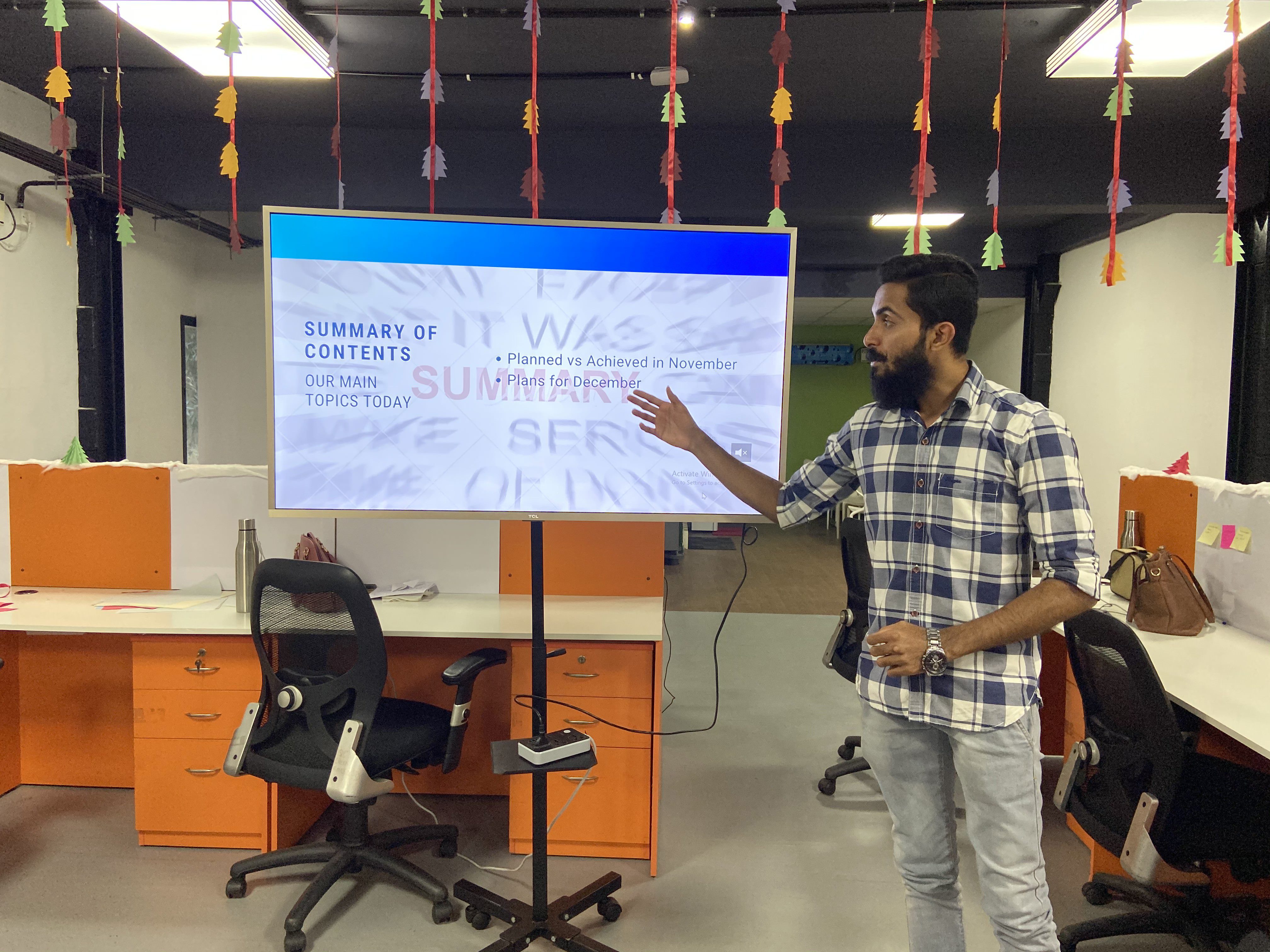 Despite some bumps in the traffic, the sales team was able to convert most of the leads. Looking at the stats, we could easily say, the efforts to acquire quality traffic has been paying off. The marketing team explained how they have focused more quality traffic and diminishing the bounce rates, by narrowing down the target areas. Despite facing a 2% decrease in the overall traffic, ShopyGen was able to bag almost 2X sales as compared to the previous month. The efforts on the following fronts paid off.
The combined efforts from sales and marketing teams did not only help us achieve our targets but also come back with double force after facing some bumps in the previous month. Well done team ShopyGen! 
StreamHash: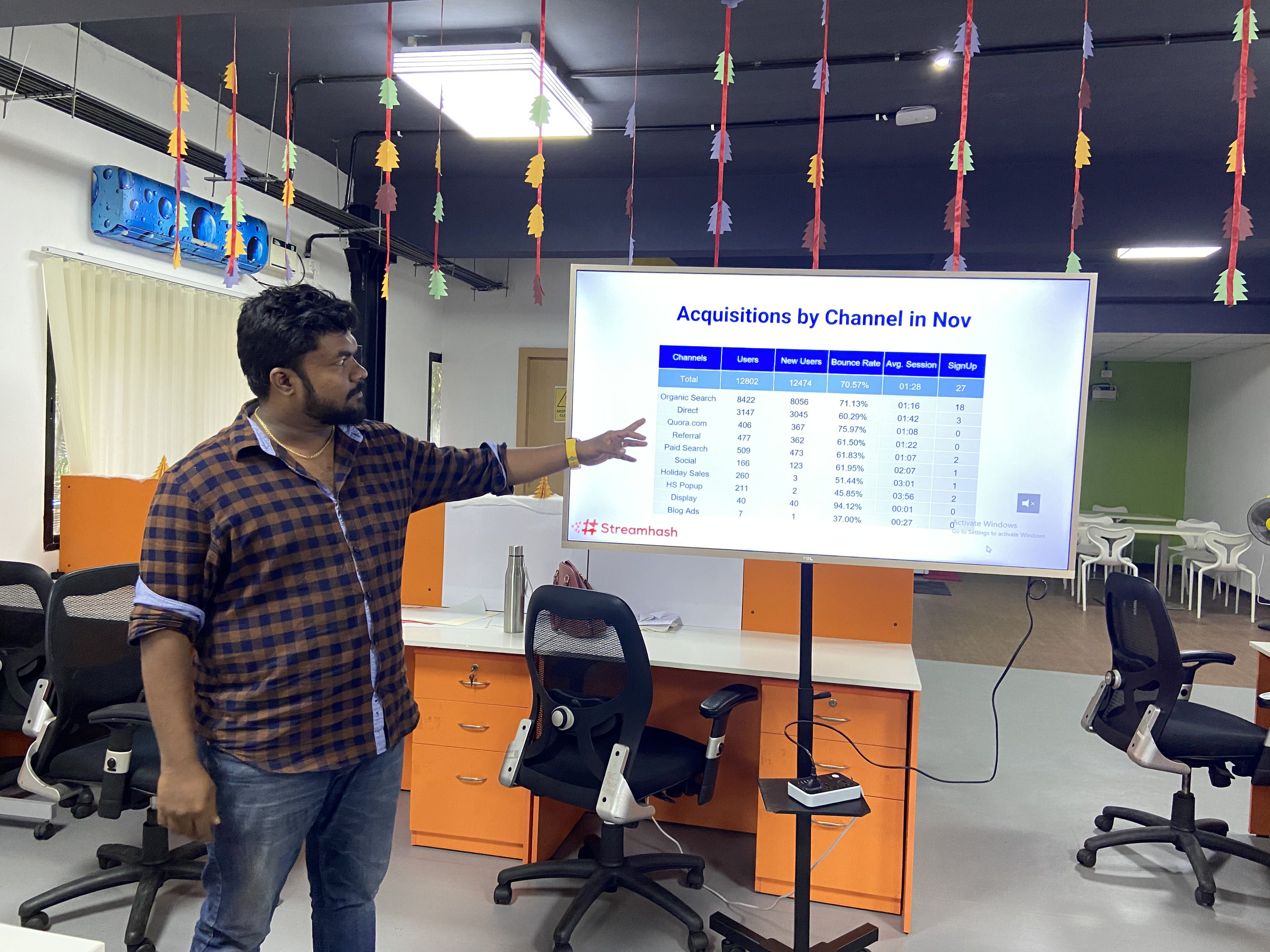 With a 10% increase in organic traffic and a 6% boost in traffic from Social media sources, StreamHash displayed a refined performance in November. The video streaming market is a very competitive arena to crack; we are dealing with the giants in the market. Nevertheless, we know our StreamHash marketing team for dealing with much tougher situations. 
They acquired not just the target traffic figures but also some quality leads from the target markets such as the USA, India, and Canada. The team also acknowledged the 3% loss in traffic from Quora sources, which is not much considering the improvements on other fronts. However, they have already begun with their plans to improve on this front too. They explained how they are going to do that, and it was an impressive workflow. Additionally, the team has placed its bets on Organic traffic and holiday sales for the coming month. We hope that improvements will endure, and we will uncover some unexplored prospects for the festive season.
Feedback and Improvements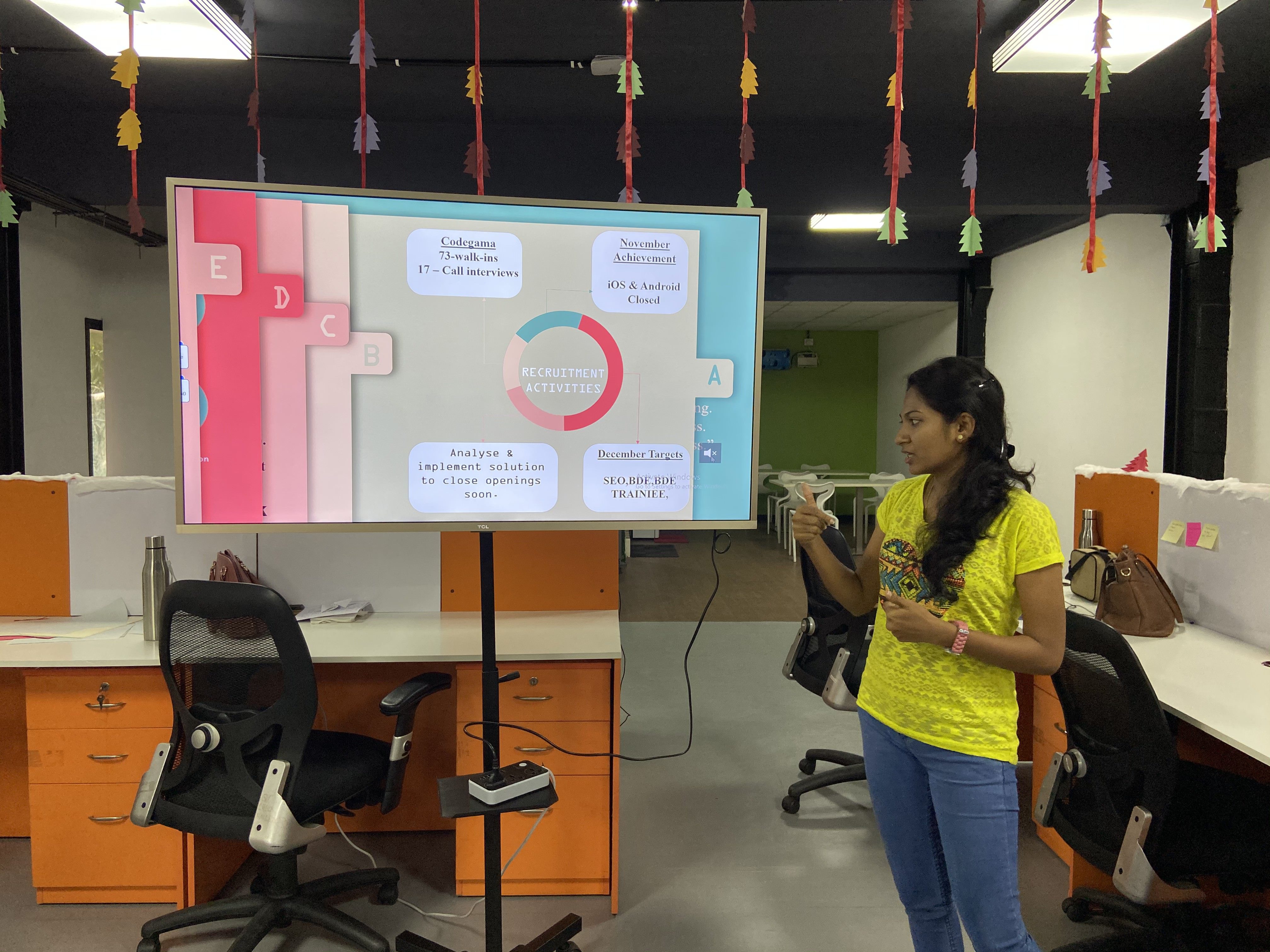 No meeting is complete without feedback. Every team gave a few minutes to Q&A sessions after the presentation. They answered the queries coming across from all the teams. It was a sustaining view where every member participated with full enthusiasm and realized the opportunity not only to raise their concerns but also to put forward some suggestions too.
The feedback from the QA team was a highlight where they came up with numerous new propositions to perfect our solutions. The team blended their recommendations with some tickets from our esteemed customers, which have helped us to identify and fix some tricky bugs in some of our major scripts. Thanks to our QA team, our valued clients who gave up the heads-up and the development team who fixed the identified issues in no time.
Targets
Apart from individual targets from the teams, the overall organizational target is to extend our reaches to various uncharted markets too. This holiday season is an opportunity for us to establish ourselves. That's why we have already launched our holiday sales campaign, which has been a hit as of now. As the season is on its peak, we are optimistic that more and more businesses will join the league with us.
Besides, we are also working on various B2B collaborations with major web-hosting providers, CDN providers, payment solutions providers, content creators, and many more. We hope that Instarama will soon become a hub for not only cutting- edge tech solutions but also various B2B services. We aim to offer all-round assistance at a central location to all of our clients and aspiring entrepreneurs.
Star Performer of Month: Tanmay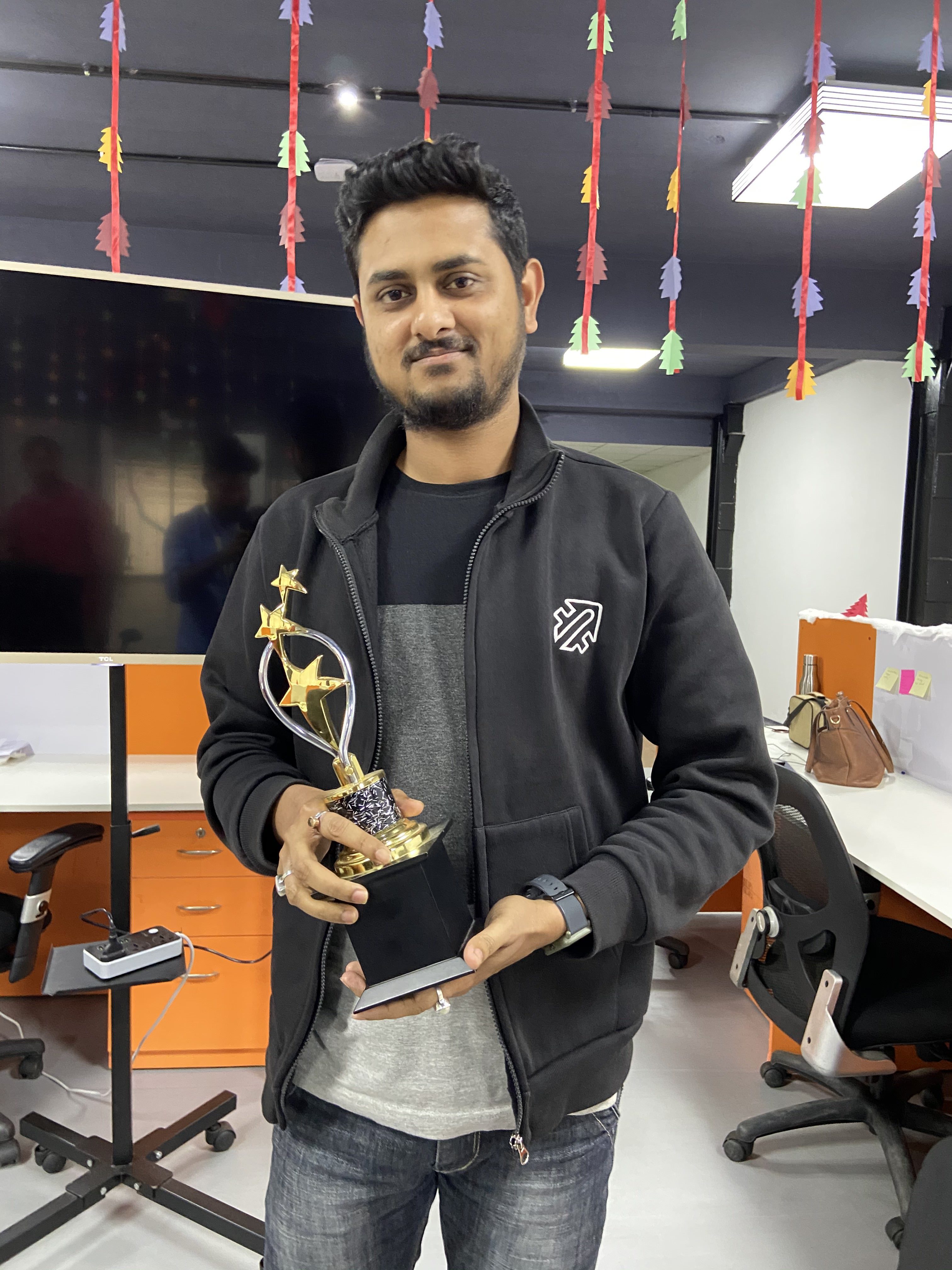 Everyone did his or her job well. It's a difficult task to choose the best from the bests. However, Tanmay earned the recognition, and there is only one word to describe his performance – Outstanding.
He has been handling the marketing responsibilities for Adent for a long time, and we have never been disappointed in him. He knows how to approach, how to launch campaigns, and how to engage our audience in the best way. Because of his efforts, Adent stayed as one of the top-performing brands from not only Instarama's catalog but also in the global B2B adult business solutions market. 
Your never giving-up attitude and willingness to go out of the way to perform your tasks have helped you grab the position of Star Performer of the month. Congrats Tanmay! Keep this attitude up.