Who are we?
Instarama is a global turnkey business solution provider helping businesses of all spheres to set up, promote, and run their operations with greater ease. We understand the advancements of trends in technology, and hence deploy cutting-edge tools to our products that can give your business an easy edge over your peers.
We also understand that not all entrepreneurs are coders and nothing can limit them from implementing and seeing their business ideas grow to peaks. Keeping this in mind, we deployed some trending techs to develop solutions that allow entrepreneurs to set up an online business without coding.
With our turnkey products, integral online business setups like video streaming, eCommerce, e-learning and modern marketing tools are no more a quest for entrepreneurs and organizations. Since 2012, Instarama has provided turnkey solutions to over 1,500 organizations, helping them utilize the best of technology that is available today.
Brands and Products of Instarama
StreamHash
With StreamHash, we offer ready-made and customizable tools that help you to up online video streaming businesses across multiple revenue channels. Notably, these solutions offer the platforms to start a live video streaming business (like Facebook Live), video-on-demand service (like Netflix), or a combined service (like YouTube).
Solutions by StreamHash:
1.StreamView – Netflix Clone Script:
Did you wonder how Netflix manages a complex web of videos and that earned millions? For them, it was a long process and must have costed fortunes. Thanks to StreamView, getting a similar application for your own business is now highly affordable and instant.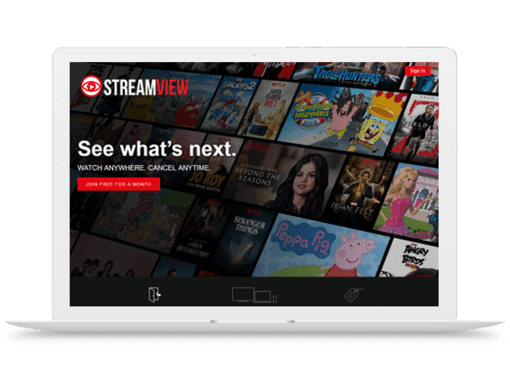 Whom does it cater?
StreamView is a Netflix's clone script that offers ready-made solutions for starting your own video streaming services like Netflix, Hotstar, Amazon Prime, and Hulu. If you wish to start such a streaming platform and earn through the subscription charges paid by your users, StreamView provides all essential features that can make it happen.
Here is a glimpse of what you get with StreamView:
Multiple monetization channels: Subscription, Pay-Per-View, and Banner Ads.

Multiple Video uploads channels: YouTube/Website link, Amazon S3 Bucket, and direct upload.

PayPal payment gateway for secure online transactions.

Video resolution conversion for faster uploads

Native Android app for your mobile users.
2. StreamTube – YouTube Clone Script:
In 2016, when Google bought YouTube for US $1.65 billion, they must have been certain about the impact it was going to make, and today, YouTube shares a dominant share of the video streaming market. StreamTube is a clone script that can offer similar efficiency, features, and scalability if you wish to start your own service like YouTube.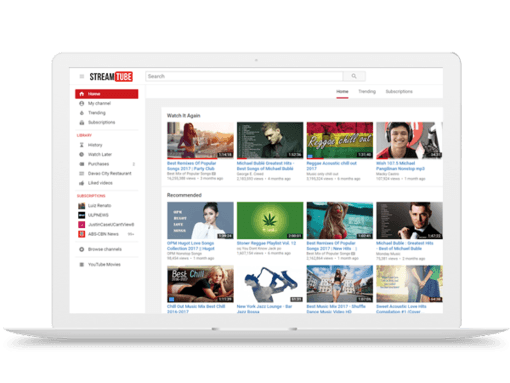 Whom does it cater?
This YouTube clone script is an answer for all your desires for an Ad-based video library business. To let you start a video streaming business, the platform offers all the accessibility options to create a channel, subscribe to a channel, upload videos, watch videos uploaded by a channel etc. In addition, the platform also offers an Android App for your smartphone users.
Here is an overview of what it can do:
Features for users:
Create channels

Manage uploaded videos with in-built SEO features

Like or Dislike videos

Comment on videos

Flag other users and their activities
Standing out features for Platform admins:
Earn by displaying banner Ads and embedded video advertisements like YouTube

Receive and make Payments through PayPal payment gateway
3. StreamNow- Your Live streaming companion:
Advancements in internet technology and the easy availability of computer hardware have made live streaming affordable for ordinary users. As the demand for live videos are continuously increasing among marketers, businesses are producing live videos in huge amounts. Due to these high levels of interest towards live videos from the audience as well as businesses, it is the best time for you to invest in a live streaming business. You can set up a platform that helps businesses reach their potential audience, as all the public live streaming services like Facebook Live and Periscope have their own limitations of data privacy and relevant audience engagement.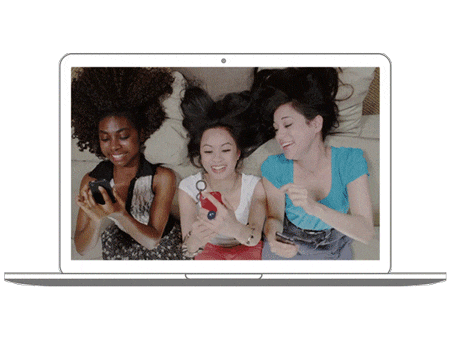 Whom does it cater?
Do you want to start your own live streaming platform like YouTube Live, Twitch.TV, or Facebook Live?
Turnkey solutions from StreamNow make it easily feasible by catering to all the needs and requirements of professional live streaming software. You can use this ready-made script to enjoy an uncompromised array of features offering the best user experience and easy revenue generation.
Here are some of the standing-out features of StreamNow:
Perform instant live streaming without frame-drop.

Peer to peer chat system for real-time communication.

Pay-Per-View model for Revenue generation.

PayPal payment gateway for secure online transactions.

Native Android app for a seamless mobile experience.

Dynamic admin panel to manage streaming and videos.
4. TubeNow – YouTube clone with Live Streaming:
The modern-day video libraries have become multi-functional in nature. For example, YouTube is not just a video-on-demand library but also a great live streaming platform. If you have a vision of starting an easy-accessible platform like YouTube with live streaming features, there is no better solution like TubeNow.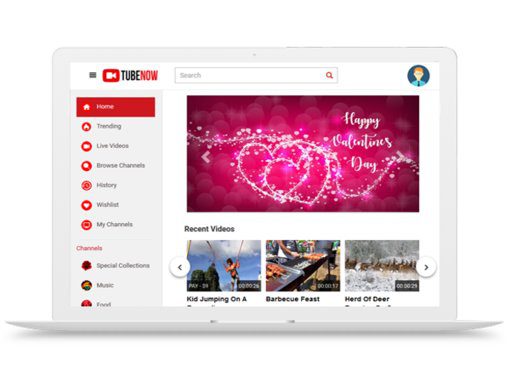 Whom does it cater?
TubeNow can serve both as Video-on-demand and Live streaming platform. It is a perfect blend with all the features of StreamNow and StreamTube, and if you are looking to build a platform for a wide audience base with multiple revenue models, try TubeNow today!
PushMaze:
Did you know that push notifications could escalate the open rates of your campaigns by 56%? As 50% of prospects willingly opt-in to receive push messages, you can use push notifications to make your marketing strategy a great success. PushMaze makes it easy for you to instantly start your marketing campaigns with affordable, highly customizable and efficient push notification tools.

Why should you choose PushMaze?
 To save Huge monthly subscription costs: You must be paying through your nose to send push notifications to your prospects. Since push message services charge per-notification, the cost will increase significantly, as you grow your consumer base.
Push notification service cost for 10000 notifications from popular brands like Pushcrew and Aimtell are $105 and $200 respectively. However, PushMaze with FCM will cost you $0 for the same. How?
PushMaze is a self-hosted web and mobile push notifications service that lets you send push notifications via Firebase Cloud Messaging (FCM), which is a cross-platform message delivery solution that enables you to deliver messages without any charges.

PushMaze allows you to reach out to your users with web push notifications for just a one-time cost.
Scheduled Push Notifications: You can schedule notifications delivery at a specific time.
JS and REST APIs: Versatile JS and REST APIs allow easy customization by giving complete access over all your data.
Self-hosted: PushMaze is self-hosted, it does not charge on a pay-per-message basis.
Segmentation: Allows categorization of the subscribers on different demographics like geolocation, time zone, and interests. 
Limited Time Notifications: You can send self-expiring push notifications for time-sensitive notifications like Flash sale or limited time offers.
Shopygen:
With Shopygen, we offer multiple turnkey solutions in different categories and revenue models, to help you to successfully establish a marketplace business. Be it a product marketplace, service marketplace, a mobile app based marketplace, or a grocery marketplace, Shopygen has multiple products that cater the best for your choice of marketplace business.
Turnkey solutions by Shopygen:
Genstore – A Node.Js packed eCommerce software: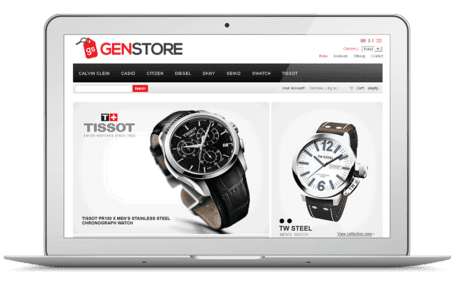 Genstore is an open-source Node.js multi-vendor marketplace platform with great customizability and loads of features. With similar technologies as used by giants like Google, Facebook, and IBM, Genstore is built on MEAN stack (MongoDB, ExpressJs, AngularJs, and Node.Js), to offer higher scalability and robustness, in addition to quality code and comprehensive documentation.
Whom does it cater?
If you are an inventory based eCommerce store owner, you can use this software to migrate towards the multi-vendor marketplace model.

If you are an entrepreneur who is looking to start an eCommerce site, Genstore is your best possible solution with future-proof tech and customization options.
Monetization Channel:
The platform provides multiple modes for revenue generation to the marketplace owner such as
Commission-per-sale

Seller subscription

Prime delivery options

Banner Ads.
Standing out features of Genstore:
Integration with Facebook Messenger Bot to assist your customers with product search, order placement, tracking, or product inquiries.
Robust Admin Panel for user management, account management, content management, order management, and product upload.
Unique Seller Dashboard for vendors to manage their product listing, orders, seller profile, and shipping status.
Dispute management system to handle disputes between customers and sellers, like in PayPal's buyers-protection system.
Native Android & iOS App for extending your reach to smartphone users.
Multiple payment gateways to deliver a hassle-free shopping experience.
Social login to allow easy user account registrations without the need for filling long forms
2. Mobigen- Mobile Shopping Cart Solution:
There is no match to the kind of engagement and personalized shopping experience that mobile apps can provide. With mobiles apps going popular, it would be a great idea to get into the m-commerce business. Mobigen is a next-generation solution providing a ready-made platform for you to start a mobile-based online shopping business.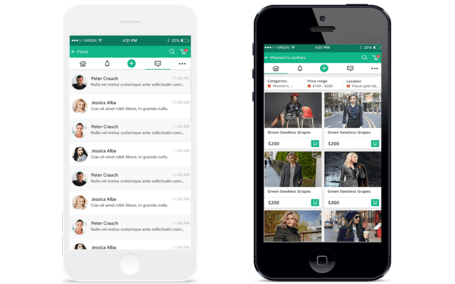 Whom does it cater?
The solution caters best to all those entrepreneurs who want to start an app-based multi-vendor eCommerce store, leveraging the needs and requirements of mobile shoppers. Mobigen is an Intelligent Mobile eCommerce solution that provides a hassle-free shopping experience with multiple methods of revenue generation.
Monetization channels:
Commission-per-sale

Seller subscription

Featured/Banner Ads
Standing out features of Mobigen:
Single app for seller/customer: a Single app with different interfaces for sellers and customers.
Easy product upload: Simplest user interface to list a product instantly within few clicks.
Ratings & Reviews: Allow your customers to give reviews and ratings on the products.
PayPal payment gateway: Provide a secure payment experience to the app users.
User/Seller chat: Assist your customers in real-time.
SMS Notifications: Send SMS notifications to your users.
Dispute Management: In-built dispute management system to settle grievances between sellers and customers.
Gentack & Gentask – Task Rabbit and Thumbtack Clone Script
Gentack and Gentask are the clone scripts of two very popular service marketplaces – Task Rabbit and Thumbtack respectively. These marketplaces act as a connecting medium between service seekers and skilled service providers. Such marketplaces are in high demand and comparatively easier to launch since you are not required stock-up any physical products, or care about their delivery.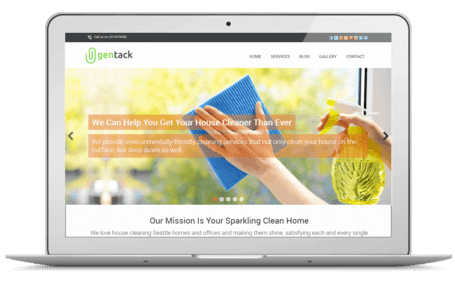 Whom do they cater?
The scripts will grant a head start into the two-sided marketplace business by connecting the people who need services with a network of pre-approved professionals who can provide the listed services. If you are looking to start your service marketplace with a lead-based model, where there is free registration for clients and providers, and the later pay to the platform owner on a per-client basis, you can go for Gentack. On the other hand, if you are looking for a business model where the client pays a certain amount to the platform owner if he/she gets their work done, Gentask is a great fit for you.
Monetization channel:
Commission-per-service from the service providers (Gentack) and clients (Gentask)

Banner ads of the service providers
Standing-out features of Gentack and Gentask:
Real-Time Tracking: If a client requests a service (like house needs) from the service provider, he/she can track the latter's real-time location.
Recommendation Algorithm. You can recommend the services that are popular in the locality through geolocation and can suggest them the most reliable service providers based on their ratings.
Native Mobile apps: Get separate applications for users and the service providers on both Android and iOS platforms.
Bidding Algorithm: The clients can post their service requirements on the marketplace and let them choose the best deal among the bids of various service providers.
Reviews & Ratings: Allows users to rate and review the services offered by different providers.
Facebook AI Messenger BOT: Integrated Facebook messenger BOT to support your users 24×7.
Social Logins: Easy sign-up options for your users by letting them link their profiles with social media accounts.
Switch to Online or Offline status depending on the availability: Service providers can update their availability status for undertaking new tasks, helping clients to get their tasks delivered in high priority.
Digital wallet options: Allow users to make payments using a dedicated E-Wallet, something like Uber e-money. 
Gencart- Instacart Clone Script:
Undoubtedly, the need for online grocery marketplaces is continuously increasing and Instacart is one such leader in the category. If you already have a decent network of grocery vendors in your locality, you can make some good profits by just facilitating the delivery of the products.
Whom does it cater?
Gencart is a clone script of one of the most popular online grocery marketplace- Instacart. It helps you to establish a communication channel between the grocery vendors and consumers in your locality. With its great product delivery management and specialized features, Gencart can help you instantly launch a marketplace business in this specialized category.
Monetization Channel:
Seller subscription

Commission-per-sale
Standing out Features of Gencart:
Fully Responsive & Robust Admin panel: Flawless control and monitoring of different activities through a dynamic and responsive admin panel.
Location-based Algorithm: List only the products that are available in a particular geo-location.
Delivery management: Assigning the delivery of products to staff those are in the nearest accessible location can help you promise a quicker delivery to your consumers.
Discount Coupons: Improve your sales by providing discount coupons to the customers.
Live tracking: Allow customers to track the real-time location of their expected delivery.
Report Analytics: Extract and analyze detailed report on every transaction and activity in the marketplace.
Pinlearn:
Pinlearn is an e-learning authoring tool, which helps you to instantly create e-learning marketplaces like Udemy and Coursera without the need for coding and development. As the developers have already managed the coding complexities, you can enjoy its graphical UI to customize your e-learning platform as per your requirements.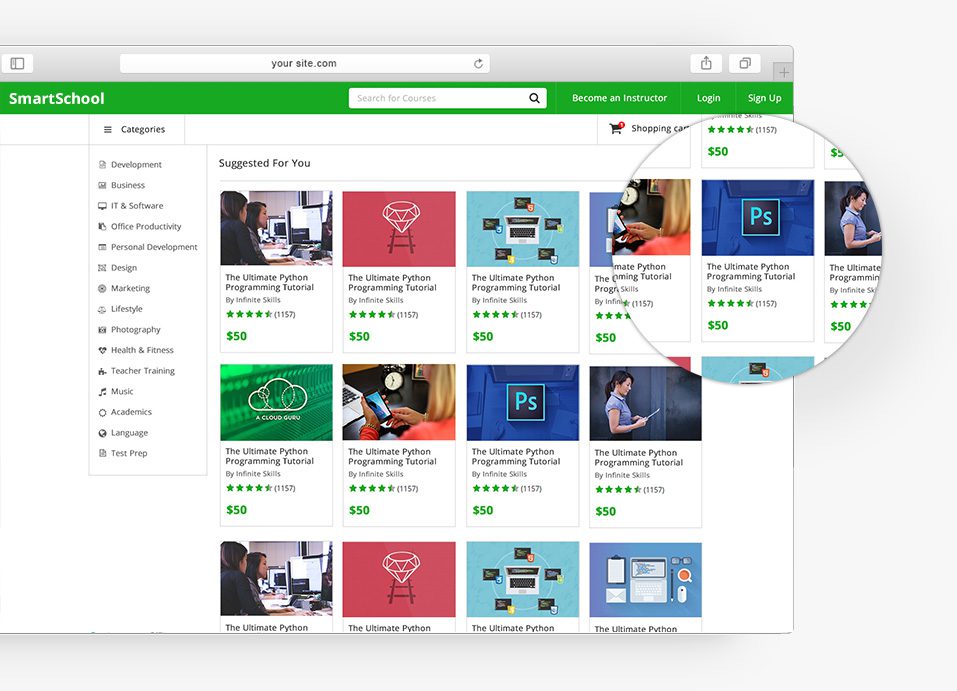 Whom does it cater?
Pinlearn provides an easy way to start a readymade EdTech platform without spending months in coding it from scratch, maintenance, and development. This authoring software is best suited for two types of entrepreneurs:
who want to start an e-learning platform and invite learners and tutors to use it.

You are a tutor who wants to start his/her own platform rather than paying to other e-learning platforms.
Monetization Channel:
Pinlearn's Smart School software provides multiple monetization channels to ensure an effective ROI:
Subscription

Featured listing

Commission-per-sale

Banner Ads
Standing out Features:
Mobile App: Mobile apps for Android and iOS to give the flexibility and ease of use to your mobile users.
Tutor dashboard and analytics: Admin can track analytics about the courses, learning, and teaching progress.
Multiple payment gateways: Users can easily make and receive payments through multiple payment gateway options on the platform like PayPal.
Extensive Course Management: Limitless features for creating a course, uploading a course material, creating text and video lectures, updating course summary, and submitting a review.
Coupon Management for discounts: Admins can create coupon codes and let the tutors offer discounts to the learners.
Upload courses in multiple formats: The software allows course-upload in multiple formats like PDF, audio, and video.
Adent:
With Adent's range of turnkey solutions, we extended our reach to a less-explored yet profitable arena of online business–Online Adult Industry. The adult industry is incredibly huge, and it carries numerous opportunities for making significant profits from the same. After years of research, we were able to deduce out every single business opportunity in this industry. As a result, we came up with ready-to-use solutions for setting up successful adult businesses in different categories and with different revenue models.
1. xStreamer – Video Streaming & Tube Script:
xStreamer is a fully responsive video streaming solution with colossal features similar to Pornhub, xHamster and Youporn. This highly customizable and powerful platform can handle even the heavy website traffic like butter, and provide the best user experience. With multiple monetization channels, dynamic admin panel, community plugins, and other innovative technologies, this platform is all you need for launching a highly profitable adult video streaming website.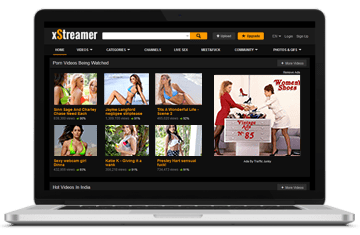 Monetization Methods:
Pre-roll and post-roll video Ads

In-video text advertisement

Banner ads system

Premium membership system for Porn Studios

Premium membership system for users
2. xAggregate- Adult Search, Import & Embed Tube Script:
xAggregate is an open-source script that lets you create tube sites like Tubegalore and GiantTube. This adult search portal can bring-in major website traffic and passive income to the entrepreneurs. It comes loaded with thousands of adult videos, giving you a jumpstart in bringing-in instant and massive website traffic per month. With its intuitive administration panel, you can add contents from more than 24 porn tube sites.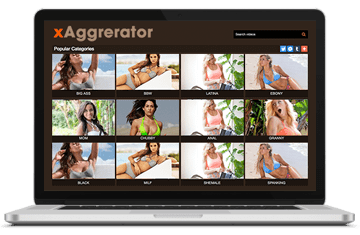 Monetization methods:
With all that website traffic pitching in, you will have multiple channels for earning through-
Banner Ad rotations.

Affiliate monetization– send traffic to adult sites that pay for click traffic.

Redirecting traffic to your own paid site.
3. xMember – Adult CMS, Membership and Video Streaming Script:
xMember is a fully customizable video CMS to start a highly-profitable and scalable adult membership site like Brazzers, NaughtyAmerica and RealityKings. Its dynamic admin panel offers easy control over wide range of tasks like advanced membership management, video streaming control, payment gateways and many more. The platform is easily manageable by non-coders, and comes loaded with built-in SEO features. Be it a publishing company or an individual performer, the platform is best suited for everyone.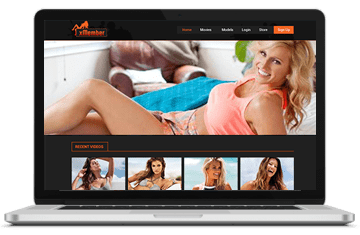 Monetization Methods:
Different membership levels & pricing.

Selling physical products via eCommerce store.

Selling Digital products like a subscription for private Snapchat and Instagram accounts.
Monetization methods- Custom modules:
You can add some more monetization methods by asking us for custom modules like-
Tipping feature for individual performers on the site

Pay-Per-text chat with Models

Pay-per-minute phone calls with models

Pay-per-minute live webcam private shows with models.
xModel – Paid Membership CMS with Live Webcam Streaming:
xModel is an ultimate CMS for starting a paid membership adult site. Best-suited for individual porn stars, cam girls and internet models, the platform offers instant access to high-quality live streaming with member subscription and other monetization channels. Loaded with an ability to sell tokens, membership tiers, physical products, and videos, xModel is a highly stable, secure and scalable platform.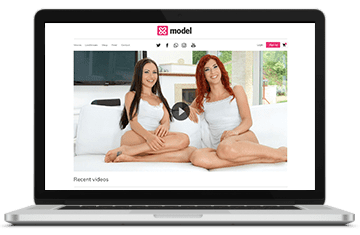 Monetization methods:
Paid membership subscription options

eCommerce store integration

Live webcam streaming with a virtual token system
xGallery™ – Adult Image Hosting Script:
xGallery is an Adult image hosting script that was built specifically for sharing adult images and photo galleries. You can run a highly profitable adult photo hosting service using this script. The responsive interface provides an unmatched mobile viewing experience and many other abilities like adding comments and tags to the images.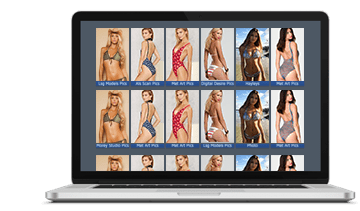 Monetization Methods:
Banner Ads

Affiliate system to let your users earn by bringing-in traffic to their images

An anti-fraud system to prevent monetization through fake visits to the images.
xCams – Adult Live Cams Script:
xCams is a flawless solution for creating a high rewarding live streaming site without coding. It is best suited for the entrepreneurs who want to run the sites like LiveJasime, MyFreeCams and Chaturbate. Created by top coders and adult industry veterans, xCams is an extremely secure, fast and scalable platform that anyone can utilize to start a high traffic live streaming site.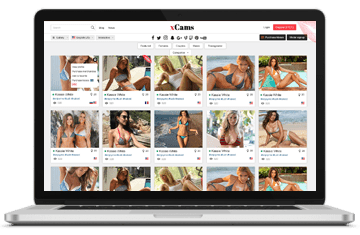 Monetization methods:
Private 1-on-1 chat-sessions with per-minute billing.

Group chat sessions with per-minute billing.

Peek shows on 1-on-1 sessions (voyeur chat) with per-minute billing.

Option to tip models.

Option to sell photos and videos.

Option to sell digital subscriptions on platforms like Snapchat, WhatsApp and Instagram.
xPins- Adult Photo Sharing Script:
xPins provides a great platform for starting your own adult photo sharing website like Sex.com. Using the script, you can create your own adult version of Pinterest, and earn through multiple monetization features it has to offer. Moreover, xPins is also a perfect tool for directing website traffic to other adult sites and making some passive income.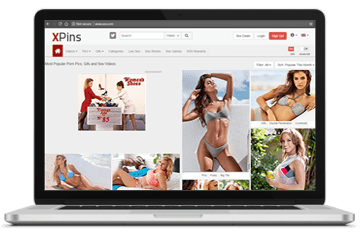 Monetization methods:
Affiliate system for letting you earn by guiding website traffic to other sites.

Banner Ad system

Sponsored Ads system to highlight sponsored images on top of the homepage.

Affiliate API Integration to match products with corresponding images.
xMarketplace – Adult Toy Shopping Cart Script:
xMarketplace is a simple and personalized solution for starting your own marketplace and start selling adult toys and merchandise on the go. The built-in dropshipping API makes it possible to load more than 70,000+ products on your eCommerce site. Anyone with basic skills to manage the WordPress CMS can create a very profitable online adult store by utilizing this script. Simply, you do not need to be a tech wizard to create your own eCommerce site.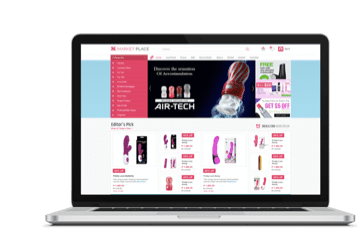 Monetization methods:
Dropshipping products support

Banner advertisements

Amazon affiliate integration

Subscription system integration

Supports affiliate programs
xScorts – Adult Escort Agency Script:
With xScorts script, you will be provided with all that you need to run a successful escort site. The simple UI and ready-to-use script can take your escort site live within a few minutes of installation. It is a fully customizable, open source and a flexible script that comes bundled with features for easy monetization.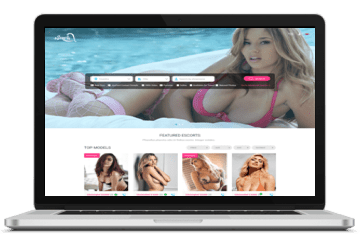 Monetization methods:
The subscription model for users to unlock Premium Content.

The subscription model for Escorts to get their profile featured.

Fee collection- Users pay to the site owner for booking an escort.
xChat – Your Own Custom Sexting App for Sex Chat Business
With xChat, you can start your own sexting app that brings-in unbelievable user experience and passive income. In addition to the exclusive sexting features, the app comes loaded with every basic feature of an efficient chatting app like WhatsApp. Being an open source code script, it lets you customize your app in all the possible ways. There are two types of accounts on xChat: User and Model. You can set token packages that users will buy to chat with their favorite models.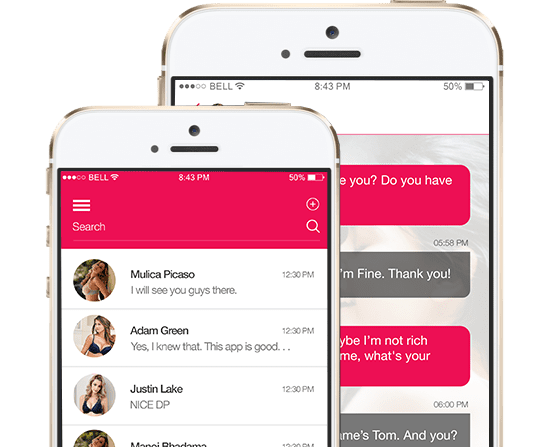 Monetization methods:
Token system: The user will need to buy and spend tokens to chat with their favorite models. The more they talk the more token they spend.
Commission percentage: You can control the percentage taken on every token spent by the users.
xTalk – Launch Your Phone Sex Talk Site in Minutes:
xTalk is a cutting-edge ready-made software that comes bundled with modern marketing tactics for passive income generation. Tech industry veterans, who grew rich on similar platforms, designed the script with their expertise. You just need to install the script to jump-start your own phone-sex-chat site with multiple payment systems and revenue channels. Like all the Instarama products, this script is clean, customizable, scalable and open-source code too.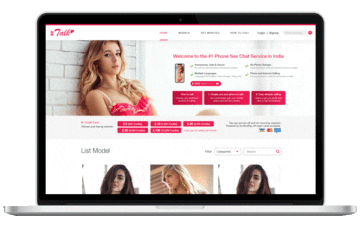 Monetization methods:
Token system: Users will buy and spend tokens to talk with their favorite models. You will earn from the percentage commission charged from models on per-token spent by the users.
To sum up
In short, Instarama has your back. Any domain you wish to venture in, we can help you convert your idea into a real-world business startup. Be it a video streaming service, an eCommerce startup, a marketing tool, a food delivery application, an Uber-like on-demand taxi service, or an adult industry startup, Instarama's team is equipped with the work-force, technologies, software solutions, and marketing professionals for everything you would require to setup your business. No matter how silly it sounds to you, feel free to discuss your business idea with your experts. Optimistically, we can polish your raw idea and suggest all sort of software and technology solutions required to convert yours into a profitable business startup. 
You can choose an appropriate Instarama product from our brands based on your business idea:
Solutions for eCommerce startups

Solutions for eLearning startups

Solutions for video streaming startups

Solutions for Adult business startups

A Push marketing tool for startups